About
"I started my journey in the DJ side in 1986 with 2 mismatch turn tables and a couple of of the latest house records at the time. The first record I bought was Sleezy D - I've Lost Control and later I bought Farley Jack Master Funks - Love Can't Turn Around , and JM Silks - Jack My Body to practice the art of blending. At the time, I really was more just experimenting with two different records and would't classify myself as DJ just yet."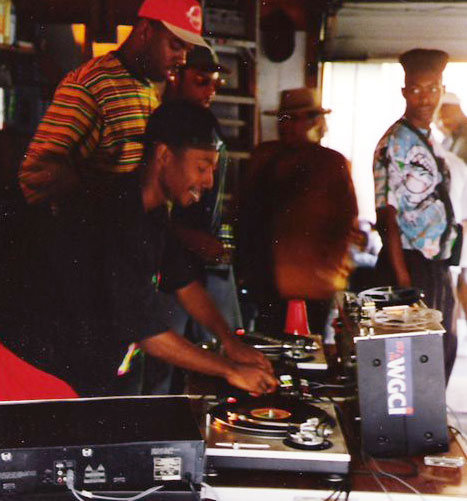 Around 1989 was the year that I took DJing a little more serious. During that time I had a small part-time job, and I saved up a little money to buy my first turntable with pitch.
The second turntable was a loner that I got from a friend off the same block that I lived on. It was doing this time that I started collecting records by using some of the old records that laid around my house. And other records that were gave to me from various friends of mine.
By late 1989, I had saved up enough money to buy some techniques 1200s. Oh I forgot one important detail. The way I got my first DJ mixer - It was from a friend that DJ'ed during that time; they sold me my first mixer for around $100 plus an equalizer. That mixer was a pyramid mixer, which had a dual band EQ. It was a very cheap style mixer but it did the job!